Advent Study: Signs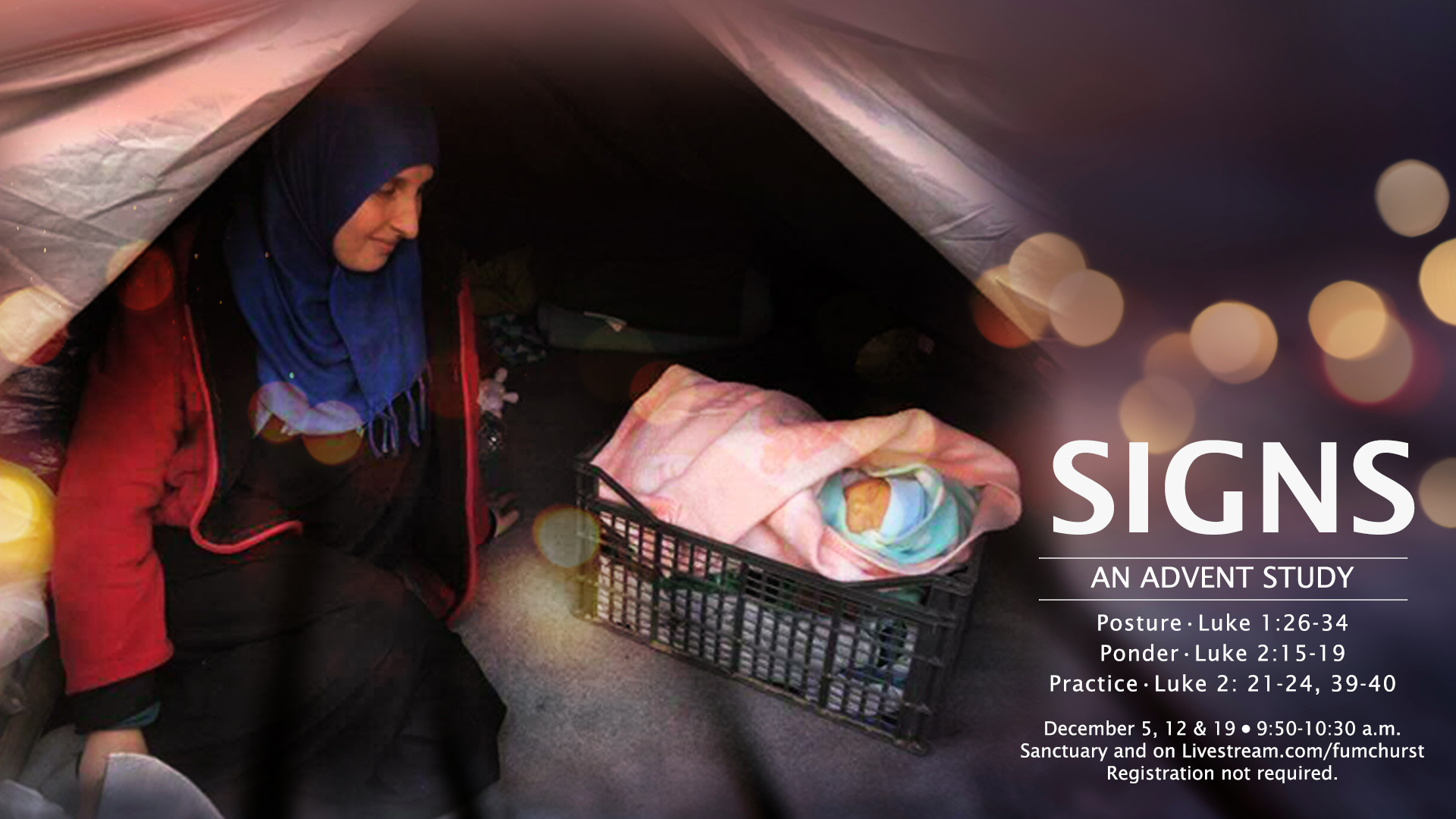 December 5, 2021 9:50am
In Luke's Gospel, an angel reveals to the shepherds the sign that the Messiah has been born. This three-week Advent study will look to the example of Mary for guidance in how to receive, interpret and respond to the sign.
December 5- Posture- Luke 1:26-34
December 12- Ponder- Luke 2: 15-19
December 19- Practice- Luke 2:21-24, 39 -40.
No need to register to participate.
This study will also be LIVESTREAMED.