Some studies are short-term (4-8 weeks); some are long-term (28-34 weeks).
New studies are offered throughout the year.
Studies focus on a wide variety of topics, including the Bible, theology, Christian living, spiritual growth and social justice.
For information about participating in a study, visit the Connect Desk or contact Rev. Donna McKee at or 817-282-7384, ex. 38.
Adult Studies
Wednesday Morning Study | An Other Kingdom
An Other Kingdom: Departing the Consumer Culture
Wednesdays at 10 a.m.
Parlor | Donna McKee, Facilitator
The authors, Peter Block, Walter Brueggemann and John McKnight, take us out of a culture of addictive consumption into a place where contract is replaced by covenant, consumption is replaced by neighborliness, and time is reclaimed as our own. Books can be purchased through your preferred book seller. All adults are welcome!!
Men's Study Group | The Four Witnesses
The Four Witnesses: Why the Gospels Present Strikingly Different Visions of Jesus
By Robin Griffith-Jones
Sundays at 4 p.m. on Zoom
Why do the four gospels present such strikingly different versions of the same events? The four gospels taken together provide a full and compelling presentation of Jesus and his powerful message.
For more information about this group, contact Joe Motley at . Zoom link will be emailed upon registration.
Wesley 124 | Don't Look Back by Will Willimon
Don't Look Back: Methodist Hope for What Comes Next by Will Willimon
Sundays at 9:45 a.m., October 23-December 18
Joe and Liz Motley, Facilitators
Hope and help for pastors and congregations who are asking, What now? And What's next?
Some pastors and congregations have managed remarkable innovation, creation of new ministries, courageous pruning of old programs, and rediscovery of core Wesleyan convictions in recent years. Others have experienced a long, slow-motion, downward cycle of loss.
We might be tempted to 'sit down' wherever we are, looking back at all that's happened, shaking our heads in disbelief. But it's time to stand up, to move forward. Will Willimon shows what that could look like. He spent a year committed to asking questions and careful listening in conversations with clergy, organizational leaders, and parishioners across the U.S. What's next for Methodist church folk?
As you read, join in the process of asking and listening. The honesty, wisdom, and inspiration you find here may point you in new directions. What do you think God is up to in the present moment? What should we stop doing and begin doing, responding to God's call now? What are the biblical texts, stories from our past, and core Wesleyan convictions that might guide us from this point?
And are we at Good Friday or at Easter?
As Willimon writes in his Introduction, "Let's have a decent burial for yesterday's good intentions and then partner with the Holy Spirit in creating tomorrow's church." This is a book to read and reflect on with colleagues, congregants, and Methodist friends.
Participants will need to purchase their own books from the favorite sellers.
Advent Studies
Goodness and Light: Readings for Advent and Christmas
Wednesday, 10-11:15 a.m., Parlor
November 30-December 21

Each week in Advent, we will discuss a different reading from various persons such as Pope Francis and Maya Angelou. Books can be ordered from your preferred bookseller. If you would like to join in this discussion, contact Rev. Donna McKee at .
The Angels of Christmas: Hearing God's Voice in Advent
Sunday, 9:45-10:40 a.m., Parlor
November 27-December 18

Author Susan Robb leans into our curiosity and beautifully articulates the significant role angelic messengers of God play in the stories of Advent. Also, she helps us rediscover how God communicates hope and meaning to earth-side humans. Books can be ordered from your preferred bookseller or borrowed from our church library. Rev. Johnru Villamor and Rev. Donna McKee will facilitate. For more information, contact Rev. Donna McKee at .
Ongoing Discipleship Opportunities
Cross Cultural Conversations
All adults are welcome to join in a Cross Cultural Conversation every Wednesday at 7 p.m. via Zoom. Each week, we share our own culture perspective on a specific topic and experience enlightening, life-giving conversation. For a Zoom invitation, contact Rev. Donna McKee at or
Young Adult Men's Small Group
All young men are invited to join this small group that meets Wednesdays at 6:45 p.m. at the Hurst Starbucks located at 1498 Precinct Line Rd. If you'd like more information, contact Rev. Johnru Villamor at .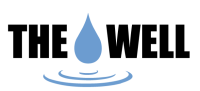 The Well is an online resource for those who want to go deeper in their faith. It has links to devotionals, podcasts, articles, books and blogs. It is also a great place to find discussion topics for your Sunday school class or small group. CLICK HERE to visit The Well.