Some studies are short-term (4-8 weeks); some are long-term (28-34 weeks).
New studies are offered throughout the year.
Studies focus on a wide variety of topics, including the Bible, theology, Christian living, spiritual growth and social justice.
For information about participating in a study, visit the Connect Desk or contact Rev. Donna McKee at or 817-282-7384, ex. 38.
Adult Studies
The History and Unique Teachings of the UMC
Sundays in September and October, 9:45 a.m. in Wesley 210
Michael Redmond is a retired UMC elder who has recently agreed to be the lead facilitator in the Friendship Group that meets on Sundays at 9:45 a.m. in Wesley 210. In September and October, Michael will be focusing on the history and unique teachings of the United Methodist Church.
CLICK HERE to read more about Michael Redmond.
Wednesday Morning Study | An Other Kingdom
An Other Kingdom: Departing the Consumer Culture
Wednesdays, October 5-November 7, 10 a.m.
Parlor | Donna McKee, Facilitator
The authors, Peter Block, Walter Brueggemann and John McKnight, take us out of a culture of addictive consumption into a place where contract is replaced by covenant, consumption is replaced by neighborliness, and time is reclaimed as our own. Books can be purchased through your preferred book seller. All adults are welcome!!
Men's Study Group | The Four Witnesses
The Four Witnesses: Why the Gospels Present Strikingly Different Visions of Jesus
By Robin Griffith-Jones
Sundays, beginning October 2, 4 p.m. on Zoom
Why do the four gospels present such strikingly different versions of the same events? The four gospels taken together provide a full and compelling presentation of Jesus and his powerful message.
For more information about this group, contact Joe Motley at . Zoom link will be emailed upon registration.
Wesley 124 | Neighboring 2.0
Neighboring 2.0
Sundays, September 4-November 27, 9:45 a.m.
Fannette Welton and Diana Cason, Facilitators
Relationships are at the very heart of discipleship: relationships with God, with people who are "your" people, and with people who maybe aren't "your" people...yet. Join us for a more in-depth study of what it means to be "with our neighbors."
Ongoing Discipleship Opportunities
Cross Cultural Conversations
All adults are welcome to join in a Cross Cultural Conversation every Wednesday at 7 p.m. via Zoom. Each week, we share our own culture perspective on a specific topic and experience enlightening, life-giving conversation. For a Zoom invitation, contact Rev. Donna McKee at or Rev. Dr. Joseph Kazadi at .
The Coffee Fellowship Experiment
Sundays at 9:30 a.m., Fellowship Hall
Rev. Sarah Boyette and Rev. Sarah Garza, Facilitators
Everyone is invited for intergenerational fun and relationship building. Come once, come each week; the group and activities will change weekly.
Young Professionals
This is group of 22-30ish-year-old in their first jobs or graduate school. New times and dates will be announced soon.
Young Adults (Zoom)
This is a group of young adults who are past high school through college age. You do not need to be a college student to join us. For information, please contact Rev. Sarah Garza at .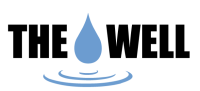 The Well is an online resource for those who want to go deeper in their faith. It has links to devotionals, podcasts, articles, books and blogs. It is also a great place to find discussion topics for your Sunday school class or small group. CLICK HERE to visit The Well.