Some studies are short-term (4-8 weeks); some are long-term (28-34 weeks).
New studies are offered throughout the year.
Studies focus on a wide variety of topics, including the Bible, theology, Christian living, spiritual growth and social justice.
For information about participating in a study, visit the Connect Desk or contact Rev. Donna McKee at or 817-282-7384, ex. 38.
Adult Studies
Wednesday Morning Study | Don't Look Back
Don't Look Back by Will Willimon
Wednesdays at 10 a.m.
Parlor | Donna McKee, Facilitator
This study offers hope and help for pastors and congregations who are asking 'What now? What's next?' Retired Bishop Will Willimon says, "It's time to stand up, to move forward." After asking questions and careful listening in conversations with clergy, organizational leaders and parishioners across the U.S., Willimon shows what that could look like.
Men's Study Group | The Four Witnesses
The Four Witnesses: Why the Gospels Present Strikingly Different Visions of Jesus
By Robin Griffith-Jones
Sundays at 4 p.m. on Zoom
Why do the four gospels present such strikingly different versions of the same events? The four gospels taken together provide a full and compelling presentation of Jesus and his powerful message.
For more information about this group, contact Joe Motley at . Zoom link will be emailed upon registration.
Wesley 124 | The Roman Empire and the New Testament
The Roman Empire and the New Testament: An Essential Guide
by Warren Carter
Sundays at 9:15 a.m., January 15-March 12
Joe and Liz Motley, Facilitators
Ever wonder exactly how powerful Rome's hold was over those who lived during the ministry of Jesus and the founding of the early churches? This book study will help participants see how social structures and daily practices in the Roman world illumine so much of the content of the New Testament message. Anyone who wishes to understand the New Testament texts must become familiar with the political, economic, societal, cultural, and religious aspects of Roman rule.
Participants are asked to purchase their books from their favorite seller. A reading guide will be provided to participants each week.
To join this study email .
I Guess I Haven't Learned That Yet
9:30-10:30 a.m., Wesley 124
Mondays, beginning February 6-March 6
Facilitators: Rev. Sarah Boyette and Joe Motley

Discussion will be paired with the book, I Guess I Haven't Learned that Yet by Shauna Niequest. This book focuses on examining old ways of living and learning new ways with curiosity and compassion. Participants may buy the book on their own or through the church for $10. CLICK HERE to register.
Christian Doctrine 101
A Study of Doctrines That are the Basis of Our Creeds
All adults are invited to join us as we study and discuss thirty of these traditional doctrines of Christianity.

This in-depth study that begins on Monday, February 20th, is divided into four units spanning several months. Materials relating to a specific doctrine will be distributed at each Monday class. This is an off campus study so space is limited to 12-14 people. For information and to reserve your spot, email Pam Phinney at . Address supplied upon registration.
Ongoing Discipleship Opportunities
Cross Cultural Conversations
All adults are welcome to join in a Cross Cultural Conversation every Wednesday at 7 p.m. via Zoom. Each week, we share our own culture perspective on a specific topic and experience enlightening, life-giving conversation. For a Zoom invitation, contact Rev. Donna McKee at or
Young Adult Men's Small Group
All young men are invited to join this small group that meets Wednesdays at 6:45 p.m. at the Hurst Starbucks located at 1498 Precinct Line Rd. If you'd like more information, contact Rev. Johnru Villamor at .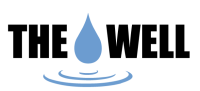 The Well is an online resource for those who want to go deeper in their faith. It has links to devotionals, podcasts, articles, books and blogs. It is also a great place to find discussion topics for your Sunday school class or small group. CLICK HERE to visit The Well.