Go therefore and make disciples of all nations, baptizing them in the name of the Father and of the Son and of the Holy Spirit, and teaching them to obey everything that I have commanded you. And remember, I am with you always, to the end of the age.
-Matthew 28:19-20
First United Methodist Church of Hurst is an open community of Christian disciples seeking to live out the unconditional love of God as revealed in Jesus the Christ. We "seek to live out" our faith by intentionally growing in discipleship and deepening our connection with God, people and purpose.
Discipleship Is…
Unique - Discipleship is not "one size fits all" but is unique to each individual.
Messy - Discipleship can happen in fits and starts, and many of the practices overlap.
Communal - Discipleship happens in relationship.
Lifelong Growth - Discipleship is a process of becoming. We change, grow, broaden our understanding and deepen our connections over the course of a lifetime.
There are endless ways to grow and change as a disciple and deepen our connections with God, people and purpose. The links below will direct you to just some of the opportunities and resources available.
Please note: Some activities require MinistrySafe Training.
Worshipping
Here are some ways to Connect with God through worship:
Sunday Morning Services
Worship via LiveStream
Music Ministry
Usher Team
Communion Steward
Stream Team
Lay Servant
Worship Committee
Suggested Reading:
By Water and the Spirit by Gayle Carlton Felton
Extending the Table: A Guide for a Ministry of Home Communion Serving by Mark K. Stamm
How Is It With Your Soul? by Priscilla Pope-Levison and Jack Levison
Praying
Here are some ways to Connect with God through Prayer
Daily Devotionals
Prayer Night
Prayer Shawl Ministry
Prayer Team
Prayer Partners
Covenant Group
Book Study on prayer or spiritual practices
Suggested Reading:
Help, Thanks, Wow by Anne Lamott Discover
Your Spiritual Type by Corinne Ware
Praying in Color by Sybil Macbeth
Prayer: Does It Make Any Difference by Philip Yancey
Prayer by Timothy Keller
Caring and Sharing
Here are some ways to Connect with People by Caring and Sharing
First Thursday Men's Breakfast
Second Thursday Game Nights
Caring Friends
Welcoming Ministries
Hospitality Team
Support Groups
Confirmation Faith Partners
Stephen Ministers
Lay Chaplains
Coffee Fellowship Hospitality Team
Suggested Reading:
God's Welcome: Hospitality for a Gospel-Hungry World by Amy G. Oden
Understanding Your Grief by Alan Wolfelt
Stranger God: Meeting Jesus in Disguise by Richard Beck
Learning
Here are some of the ways to Connect with People through Learning
Sunday School Classes
Bible Study
Lenten or Advent Small Group
Covenant Group
Testament Travels
Vacation Bible School
Children's Sunday Evening Discipleship Activities
Spiritual Formation Retreat
Confirmation
United Women in Faith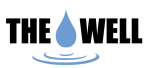 The Well is an online resource for those who want to go deeper in their faith. It has links to devotionals, podcasts, articles, books and blogs. It is also a great place to find discussion topics for your Sunday school class or small group. CLICK HERE to visit The Well.
Tithing
Here are some ways to Connect with Purpose by Tithing
Legacy giving through FUMC Hurst Foundation
Give memorial or honorarium
Give to special offerings
Give to communion offering
Pledge giving to annual budget
Sponsor mission trip or retreat
Book study on finance, generosity, or gratitude
Increase pledge toward or beyond tithing
Suggested Reading:
Shiny Gods: Finding Freedom From Things That Distract Us by Mike Slaughter
Enough: Discovering Joy through Simplicity and Generosity by Adam Hamilton
Grateful: The Transformative Power of Giving Thanks by Diana Butler Bass
7: An Experimental Mutiny Against Excess by Jen Hatmaker
Serving
Here are some of the ways to Connect with Purpose through Serving
Donate items for Adopt-a-School, Mission Central, Backpack Ministry or Coat of Many Colors
Serve with: Mobile Food Pantry, Mission Central, Adopt-a-School, Soup Sisters, Mission Possible Kids, Village Library, Care Portal, ESL Classes, Men at Work, Coat of Many Colors, Computer Classes, or Village Garden
Train as an Emergency Response Team member (ERT)
Participate on a Mission Trip
Suggested Reading:
Serving from the Heart: Finding Your Gifts and Talents for Service by Carol Cartmill and Yvonne Gentile
Finding God in a Bag of Groceries: Sharing Food, Discovering Grace by Laura Lapins Willis
What's So Blessed About Being Poor? by L. Susan Slavin and Coralis Salvador
Equipped for Every Good Work: Building a Gifts-Based Church by Dan and Barbara Dick