Thanksgiving Bag Drop Off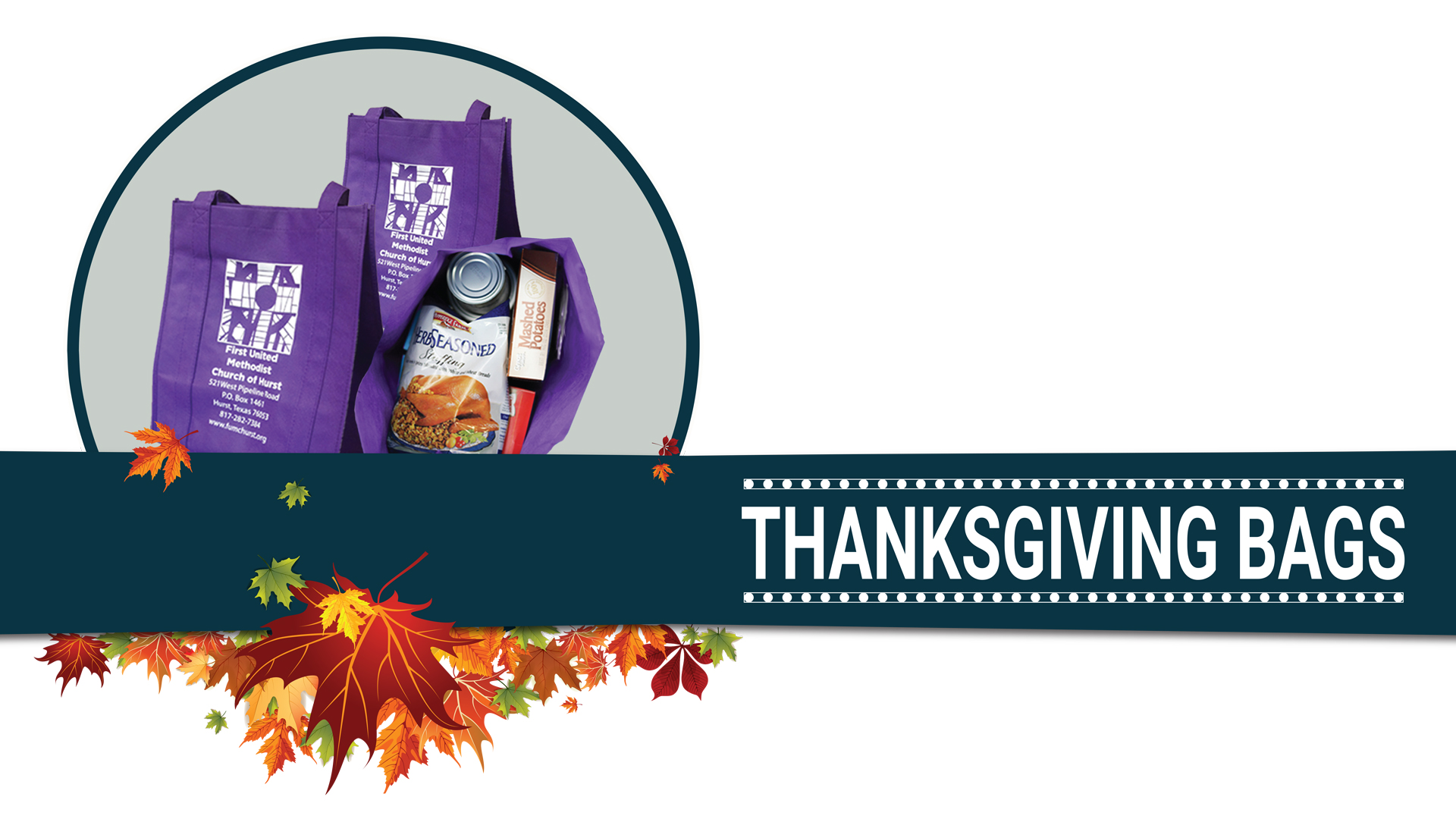 November 1, 2020 4:00pm
Thanksgiving is a special time of the year. First United Methodist Church of Hurst invites you to share the season with families in our community by providing a Thanksgiving dinner. This year we will be providing 1100 Thanksgiving bags.
In order to keep everyone safe and make the process as simple as possible, we're doing things differently this year. Please do your shopping and bring the items on the list to church during one of the times below. We will pack the food in the purple bags after it's dropped off.
Sunday, November 1, 8, 15: 4-7 p.m.
Saturday, November 7, 14: 2-5 p.m.
Wednesday, November 18: 4-7 p.m.
Friday, November 20: 10-2 p.m.