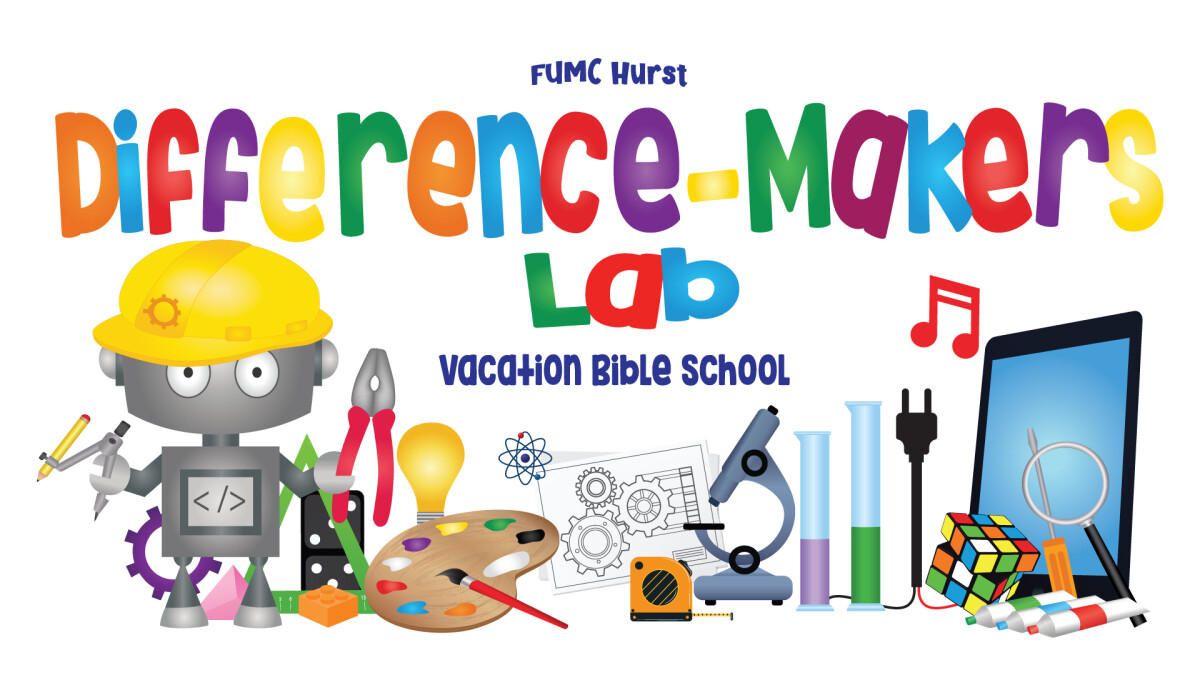 FUMC Hurst is excited to invite you to join us for Difference-Makers Lab Vacation Bible School!
Children will learn that EVERYONE can make a difference in the world!
Monday, June 26 through Thursday, June 29
6-8 p.m. | Snack supper available to all attendees and volunteers at 5:30 p.m.
The Bible stories explore examples of people who experienced and brought about change in the world around them. These people provide a model for asking hard questions, working together to share our gifts, reaching across differences, caring for all people, and imagining a new world. Through STEAM activities (science, technology, engineering, art, math), storytelling, movement, and fun, children are invited to see and experience the transforming love of God. Grounded in God's love, children can use their unique gifts to make a difference wherever they go! While VBS is free, we are asking each family to consider a donation of $10 per person for the week to help with the cost of the snack suppers.
REGISTRATION IS NOW OPEN!