Birthday Party Packs for Mission Central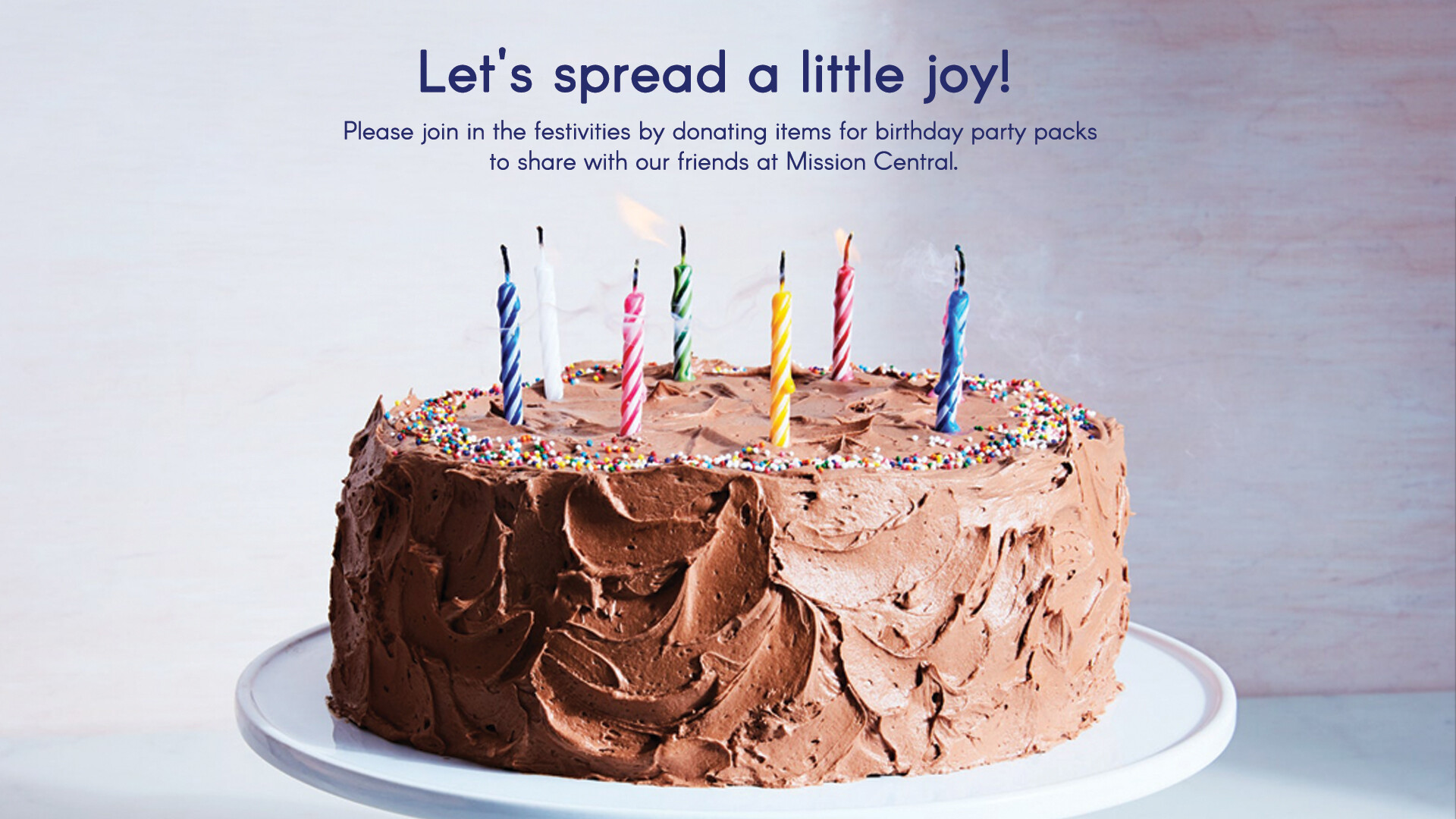 January 24, 2023 12:00am
Let's spread a little joy!
This month at Mission Possible Kids the students will be assembling birthday party packs to share with our friends at Mission Central. Our goal is to make 30 bags. Each bag will contain everything a family needs to make a cake and have a birthday party. Please join in the festivities by donating items for these birthday party packs.
The following donations are needed:
boxed chocolate cake mix

12 ounce cans or bottles of Coca-Cola

frosting (whichever flavor you think goes best with chocolate cake)

birthday candles

party hats

decorative napkins

party horns/blowers

balloons

crepe paper streamers
We ask that you buy smaller packages of 4-8 items for the party supplies (e.g., balloons, party horns), so that they can remain in the original packaging. Donation bins will be at the Children's Discipleship table in the Narthex through February 12. If you have any questions about specific items you are purchasing, please contact Abbie Arellano ( ).