Cross Cultural Conversations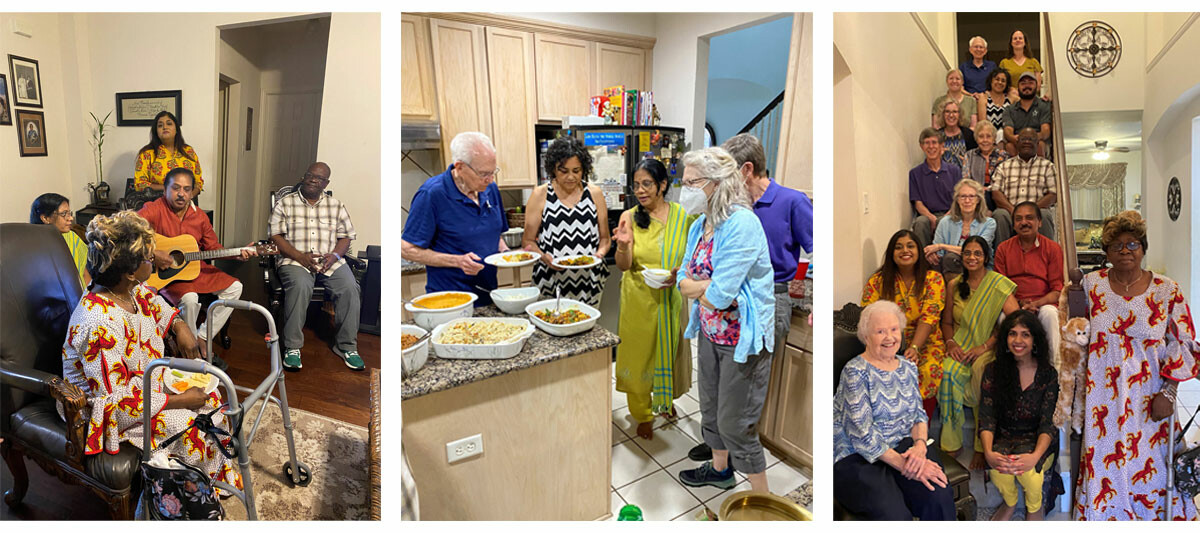 Jul 7, 2022

| by

Rev. Donna McKee

The Cross Cultural Conversations Group has been meeting via Zoom since the beginning of the pandemic. So, it was a joy when we gathered IN PERSON last week at the home of Prem and Hima Babbili. We visited, ate delicious Indian food, listened to music performed by Prem and his daughter Vidhisha--we even joined together to sing "O Come All Ye Faithful"--in four languages--at the same time!!

We are so grateful to the Babbili family--Prem, Hima and daughters Vidhisha and Adhisha, for their gracious hospitality! The CCC Group plans to have other gatherings in the future highlighting different cultures.

The Cross Cultural Conversations Group is taking the month of July off, but will resume Wednesday evening meetings in August. As always, this group is open to anyone who has an open heart for learning and connecting with people who are different from them.

For more information, contact Rev. Donna Mckee at .