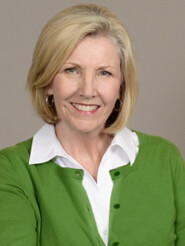 Donna McKee
Minister of Adult Discipleship
Office: 817-282-7384 x38
The Reverend Donna McKee joined our staff in March 2011. Rev. McKee was ordained deacon in June 2010. Her previous service in ministry has included: Minister to Children at Arlington Heights United Methodist Church in Fort Worth; Supply Pastor at First United Methodist, Ranger; Bereavement Coordinator and Hospice Chaplain at Girling Hospice of Eastland; Minister of Music at First United Methodist Church, Eastland and Trinity United Methodist Church, Arlington. She has also been a public school teacher in the Birdville ISD and the New Castle ISD in Oklahoma.
Rev. McKee earned her Master of Divinity at Brite Divinity School. She also has earned the Master of Music at the University of Oklahoma, and the Bachelor of Music at Texas Wesleyan University. She is a graduate of Richland High School and Richland Hills United Methodist Church (City Point UMC)
was her church home. She has a daughter, Alli, who is her favorite travel buddy and best friend.